If you are feeling:


• Leg pain from Edema or lymphedema
• Heaviness when moving around
• Lack of mobility
• Bad circulation in your legs
and you don't want to keep taking painkillers like candy to control leg pain from swelling, then this is for you!

Order today and you'll get FREE shipping.

Guaranteed to reduce leg pain from swelling
Try it for 60 days and if you don't like it, contact us and we will give you a refund.

Specifically made for big people with swelling
Massages your swollen legs deeply and helps you feel normal again.
The shoes will make you feel like doing more now that you have shoes that fit well on your swollen feet
The natural way to relieve leg pain from bad Edema and lymphedema so you can walk, stand, and have more mobility.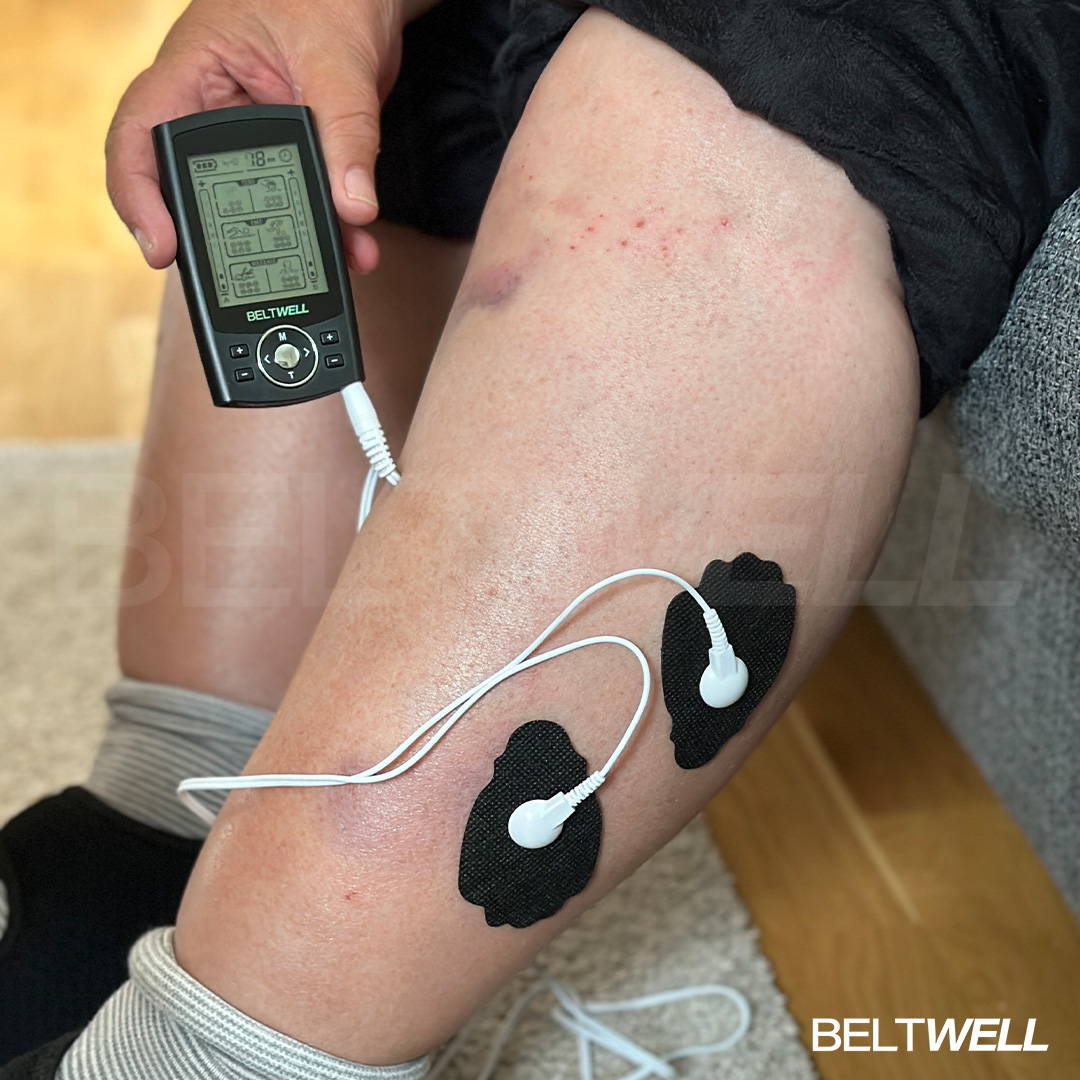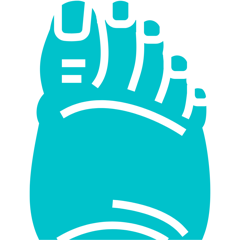 Reduce leg pain from Edema and lymphedema naturally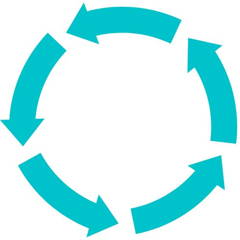 Keeps your feet warm and circulation high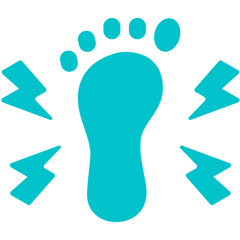 Allow you to do more things now that you have shoes that fit well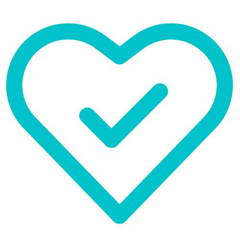 Extremely easy to put on and take off by yourself
Why you'll love the Beltwell electric massager for your leg pain from swelling
The Beltwell TENS massager is the natural way to manage your edema or lymphedema symptoms that allows you to function more normally. It's like a real massage for your legs that helps you feel pleasure instead of pain which helps you sleep better at night because of the relaxation it provides.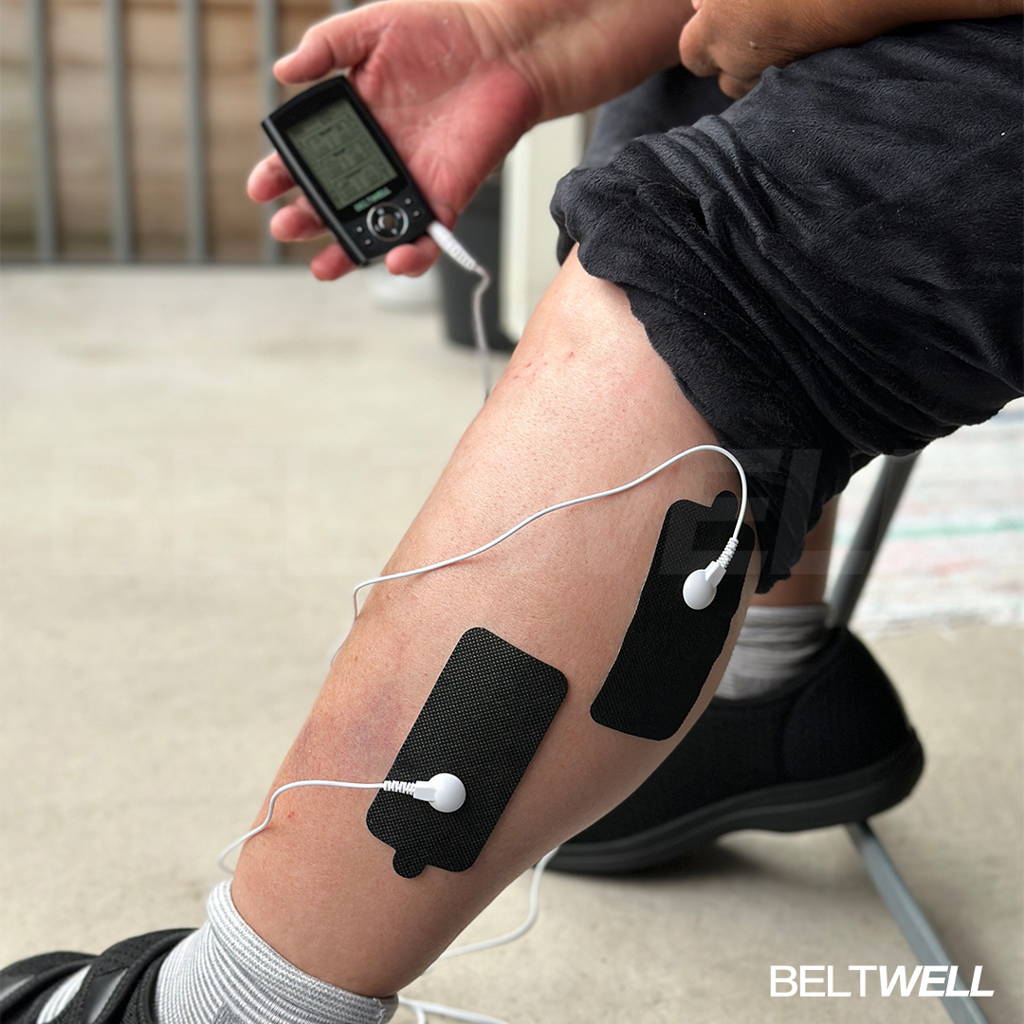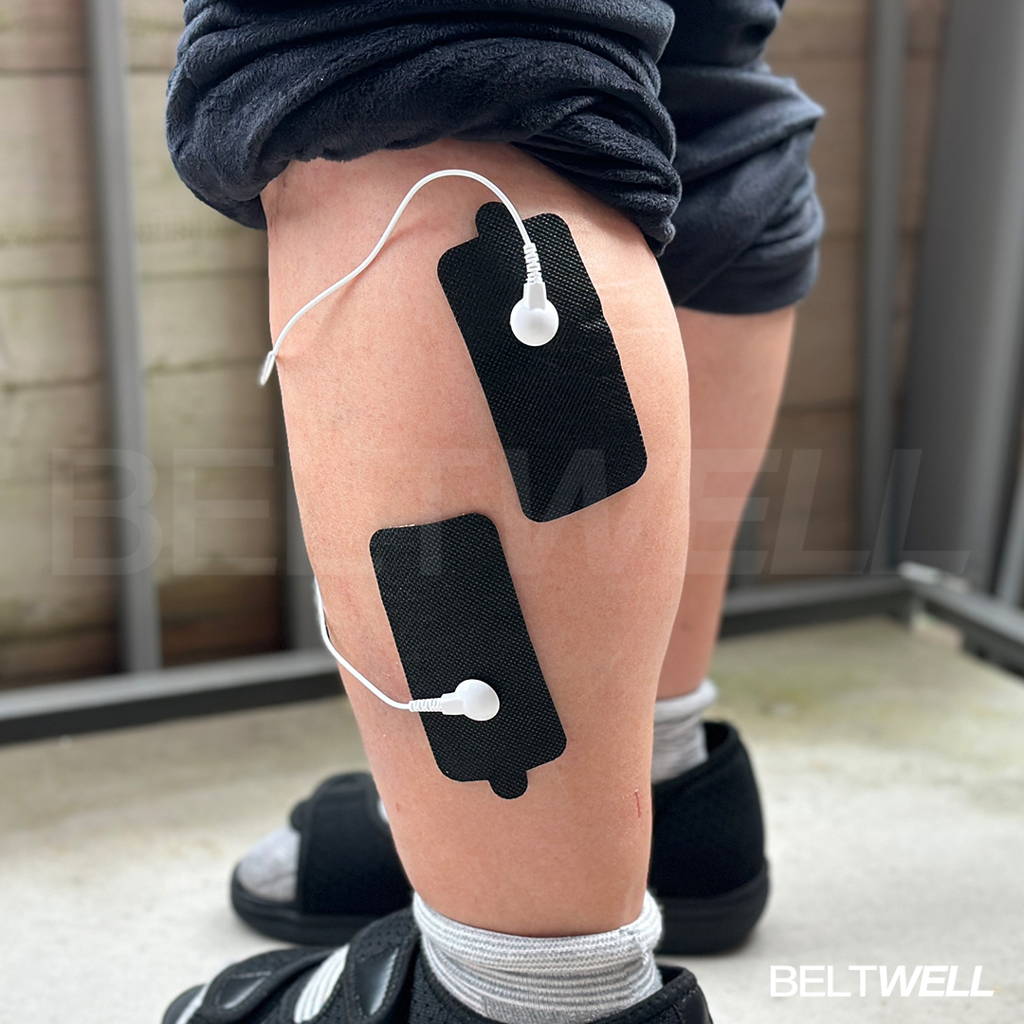 Helps you function more normally by stopping the pain signals
The Beltwell TENS massage helps you relax your muscles in the affected leg, reducing tension and stiffness. This relaxation effect can be particularly beneficial for individuals with lymphedema and Edema, as it eases the strain on the affected tissues and improves overall mobility.
Sit down, and attach the pads to the area of pain and you'll feel the pain disappear.
By reducing pain, promoting muscle relaxation, and improving circulation, TENS massage can enhance mobility in individuals with lymphedema and leg edema. Increased mobility allows for easier movement, walking, and engaging in daily activities without excessive discomfort or limitations.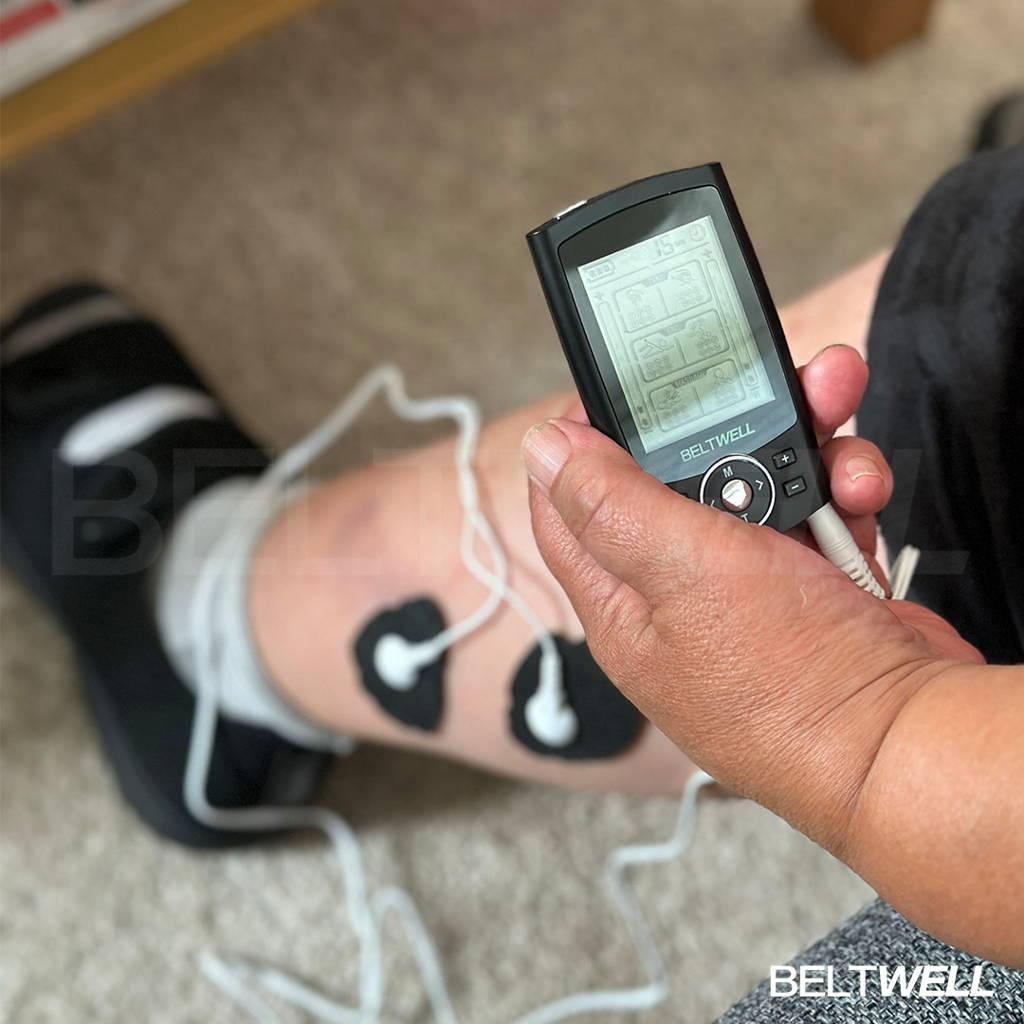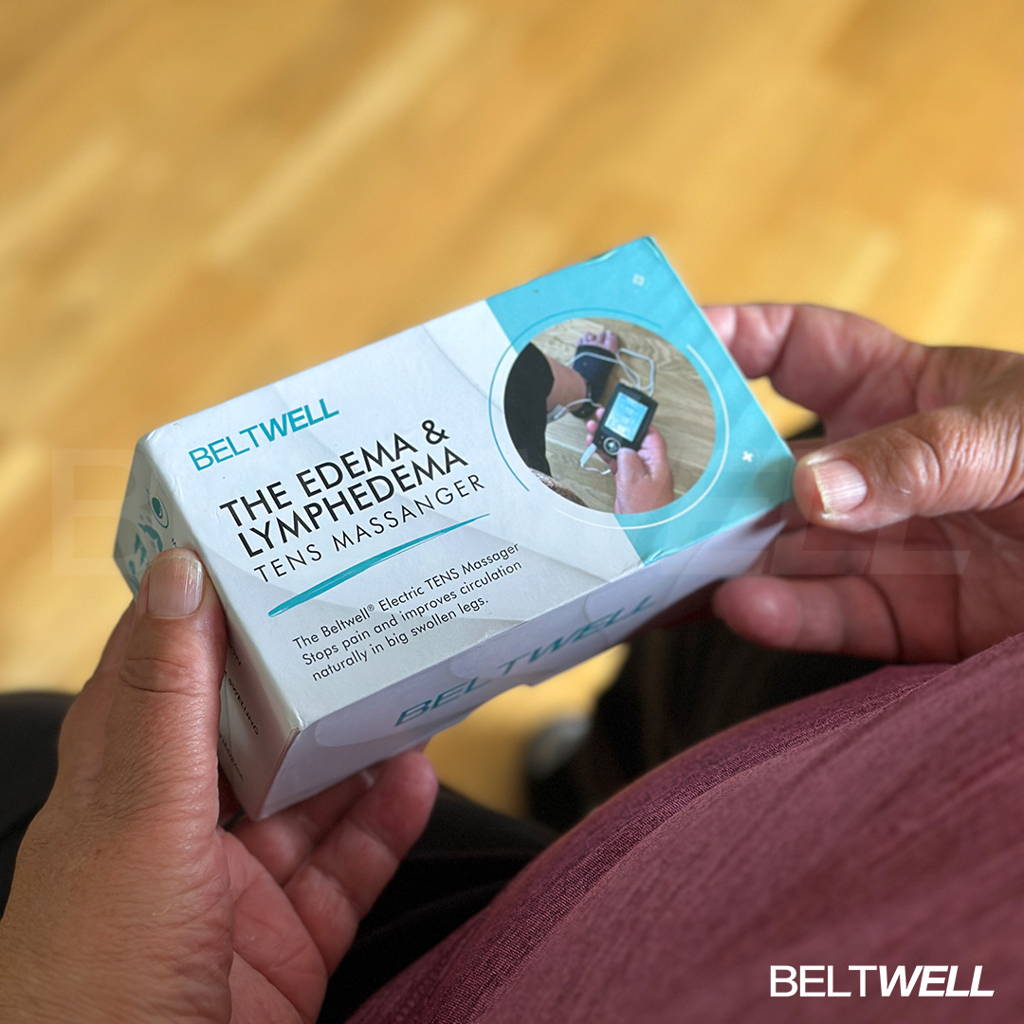 Choose your favorite massage on the screen to stop pain from swelling in minutes
Sit down and relax while you feel the leg pain from swelling go away. The Beltwell massage offers a non-invasive and drug-free approach to managing lymphedema and edema leg pain. It provides relief without the need for medications, minimizing the risk of side effects or drug interactions.
Click "Add To Cart" to get yourself the perfect Edema shoes for your swollen feet so you can confidently do more now that you have shoes that fit!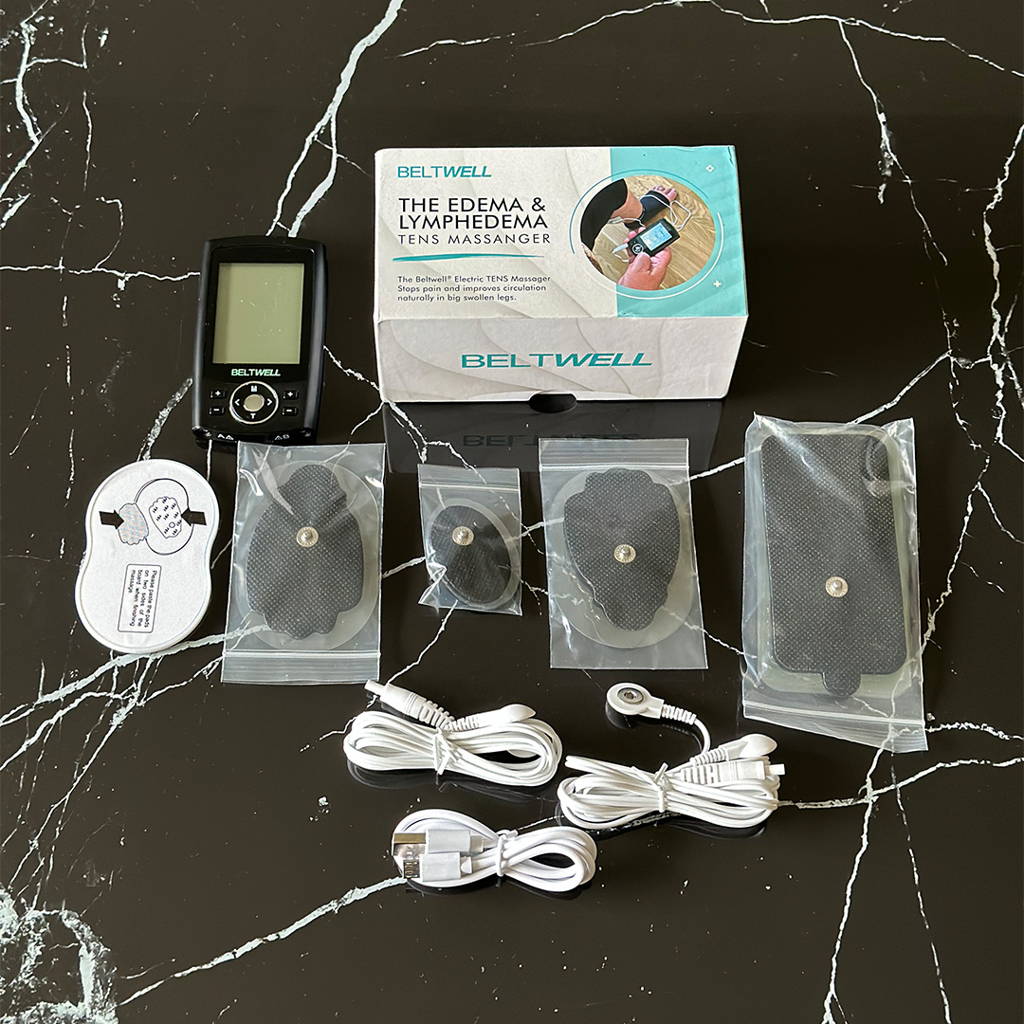 Guaranteed to work for big people with edema or lymphedema
End Edema and lymphedema leg pain fast

Improves circulation in your swollen legs

Helps you feel more mobility

Walk further and stand longer periods

Extremely easy to use on your big legs

Portable design so you can use it anywhere
Our Iron-Clad Risk-Free
60 Day Money Back Guarantee

We are so confident that our TENS massager for pain from swelling that if it doesn't work for you, you will get all of your money back meaning that you have nothing to lose.
We are taking the risk away from you completely so you don't have anything to lose. If you don't feel the results you wished for, then we will give you a full refund. We are taking the risk.
We are extremely confident that you will finally be able to manage the pain in your swollen legs naturally so you can do more of the things you used to do.
Don't take our word for it.

See what our customers are saying!