Free Shipping
Over $60 USD
Order two braces to get FREE shipping and 10% EXTRA off.

Guaranteed to work
for your leg swelling
Try it for 60 days and if you don't like it, contact us and we will give you a refund.

Specially designed for big swollen legs
This is the only place to find the Beltwell Compression Brace.

Control the pain and swelling in your big swollen legs caused by bad circulation so you can walk further
If you are feeling:


• Leg pain
• Swelling
• Numbness
• Heaviness in your legs
• Redness
• Itching
• Rash
• Leg cramps
and have a hard time finding compression socks that fit...
Then this is for you!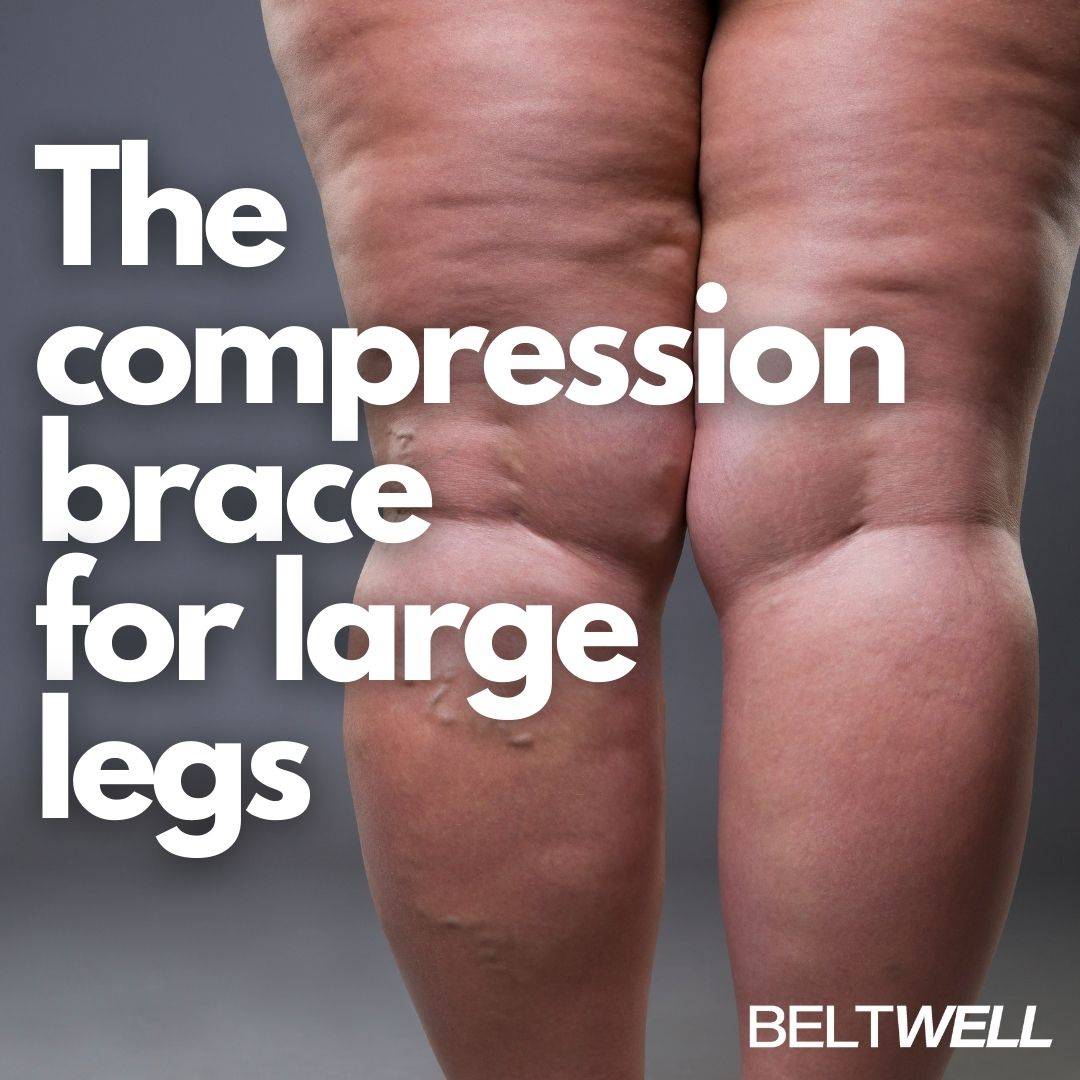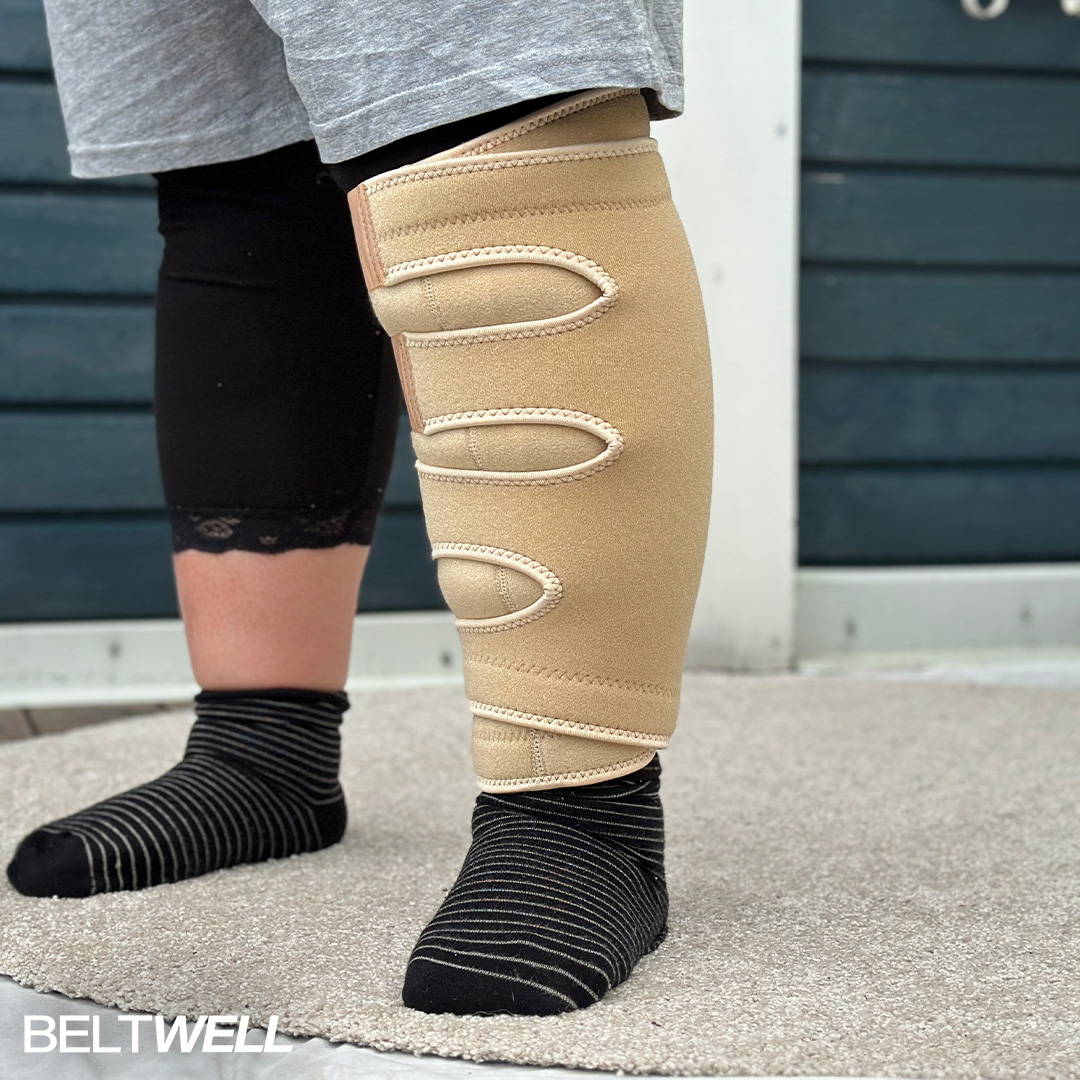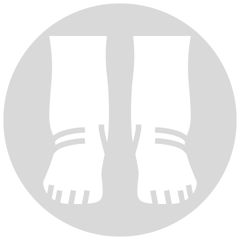 Control swelling and leg pain fast
Give your swollen legs real support that instantly makes walking easier for you so you can do more of the things you used to do without leg pain.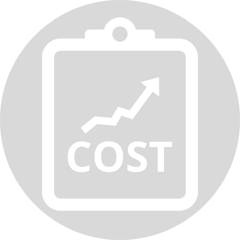 Cheaper than those ultra expensive $300+ custom made compression braces and socks
The Beltwell brace is large enough to fit your legs and help with your pain and swelling so you never have to buy those $300+ ultra expensive braces.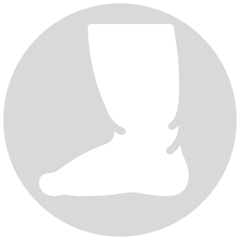 Specially designed for large legs
Finally a compression brace that is specially designed for plus-sized legs. You can decide how much compression you want with the adjustable straps.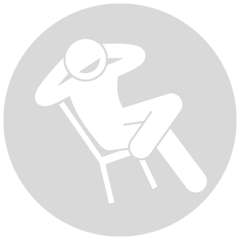 Extremely comfortable, light, and easy to put on and off
Much easier to put on and off than regular compression socks so you don't need to struggle ask for help when putting it on and off.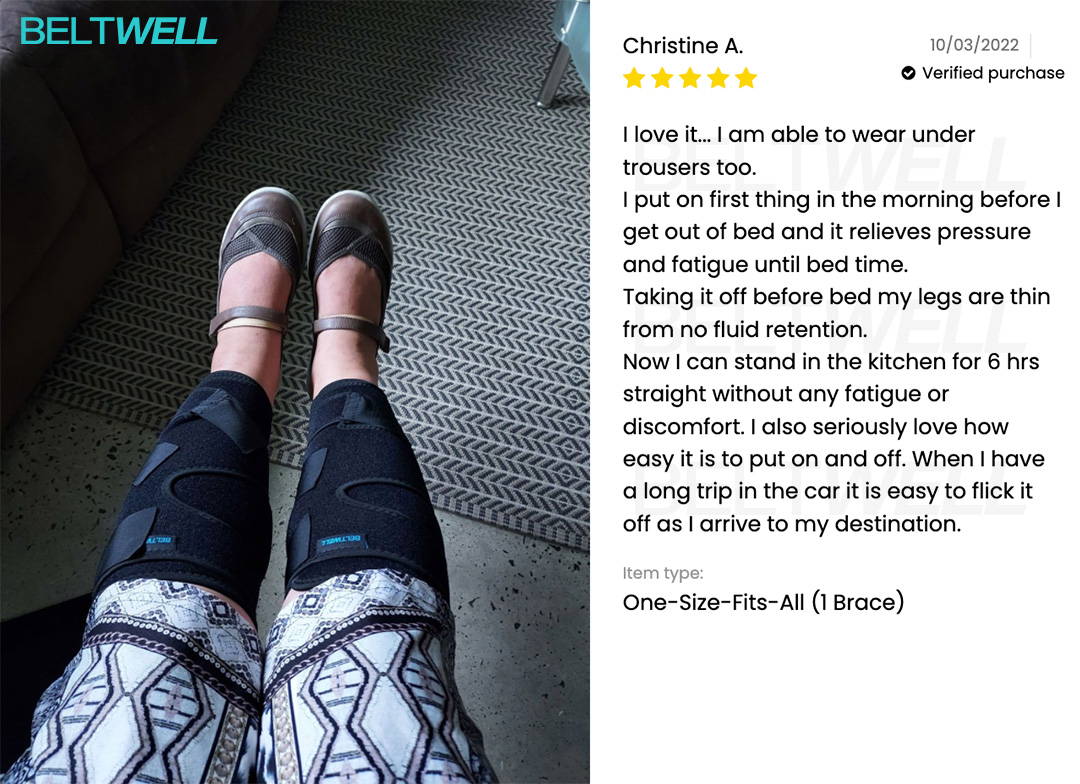 This is the compression wrap for plus-size people who want to improve circulation and reduce leg pain naturally
The Beltwell™ compression brace will give your calves new life by increasing the circulation in your lower legs what helps you walk with less heaviness. You will finally be able to feel your toes and feel less heaviness in your legs when walking.
And best of all, it is designed to fit people with larger legs so you never have to worry about finding the right size again compared to regular compression socks where finding the right size can be a real nightmare. The Beltwell brace fits most legs and is very adjustable to fit your swollen legs.
Guaranteed to work or your money back.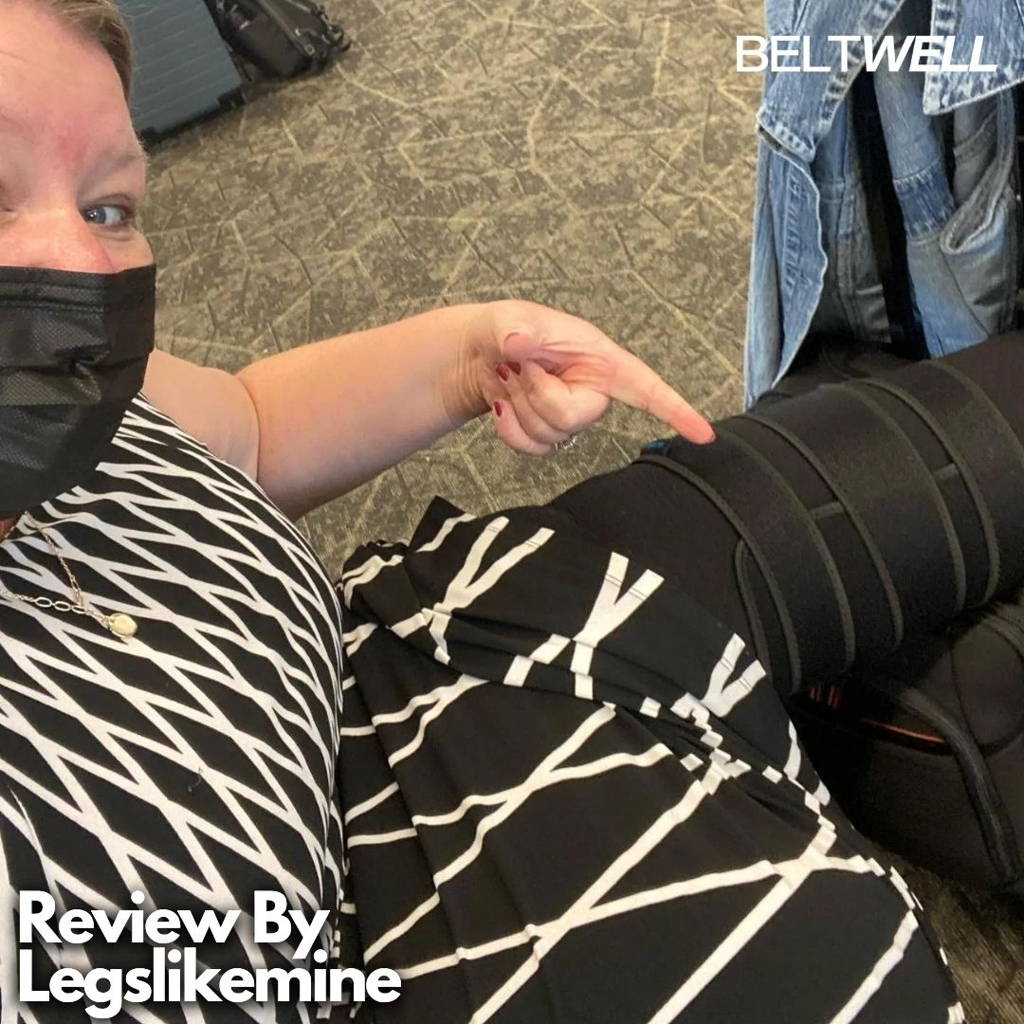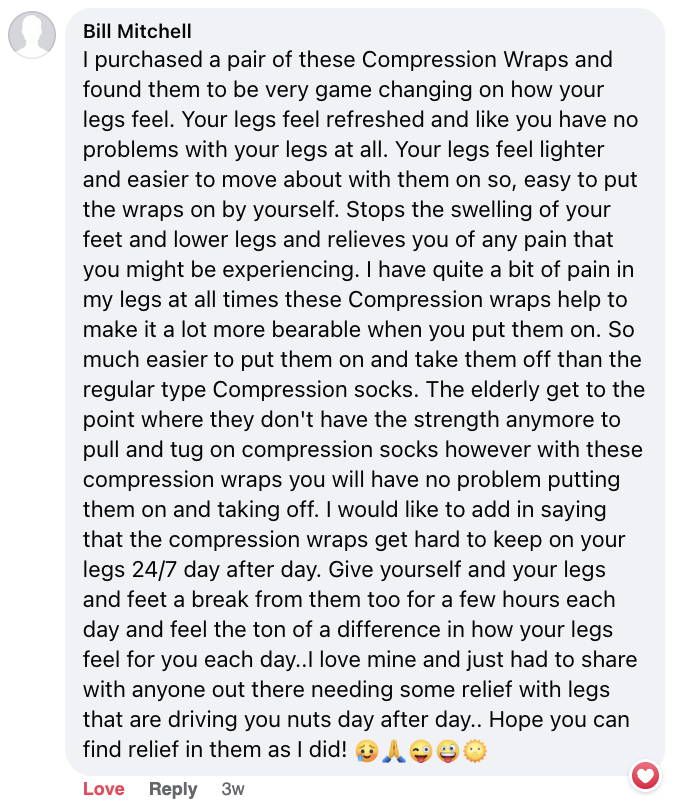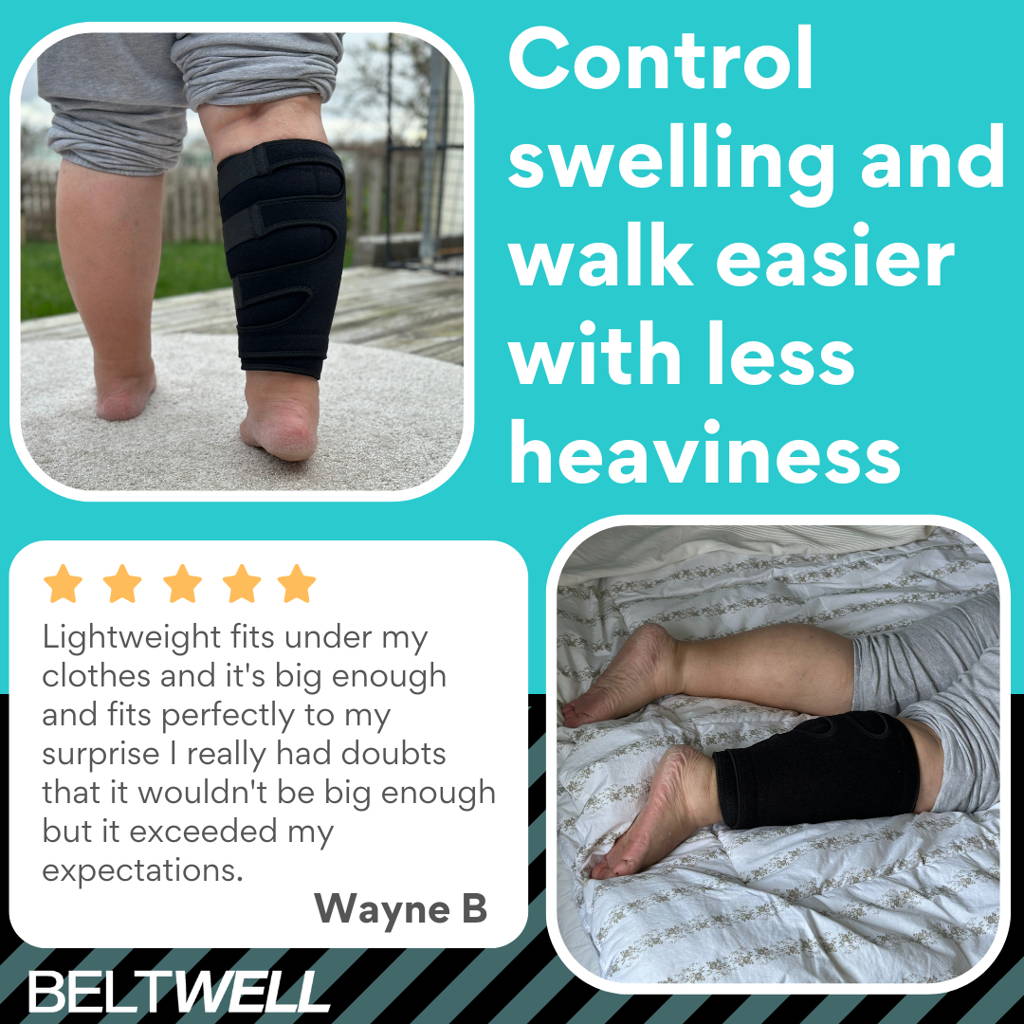 Much easier to put on and off than regular compression socks because of the adjustable straps
The adjustable straps give you the compression your legs need that you will never get from regular compression sleeves or socks.

The adjustable sleeves are made in a way that allows you to completely adapt the tightness for your calves with the velcro straps. This helps you get the perfect amount of support and pressure no matter how big or small your calves are.
With regular calf sleeves, you will always have a problem with finding the right size and compression. But with the Beltwell one-size wraps, you will never have this problem which makes it a superior health investment.
Video reviews of the Beltwell Compression Wrap
My legs swell up with fluid retention. Not any more. The size was perfect and this same size worked for small legs as well as my brothers large legs. Great customer support!

My husband has had achy legs for years, decided to give these a try. Worked out perfectly. It keeps his legs warm and improves circulation. He also notices less cramps which was a big bonus!!

I ordered one at first just to try it because I was really sceptical about them being a one-size-fits-all brace but I was really surprised that it fit perfectly for my large legs. I just ordered one more. Thank you :)

The pain is gone in my legs. I wear this brace every day. I have improved my circulation tremendously which makes me so much more at ease. Thank you.
Why is the Beltwell better than regular compression socks?
The Beltwell brace is far better and easier to use than regular compression socks. Regular compression socks are extremely hard to put on and off when your legs are large because compression socks are usually only made for regular sized legs.

The Beltwell brace is extremely easy to put and on and off because of the wrap-on straps which means that you can put them on with almost zero effort no matter how large your legs are.

Our brace is specifically made to fit large legs which is the biggest difference. We wanted to help larger people who can't find socks that fit and our reviews speak for themselves.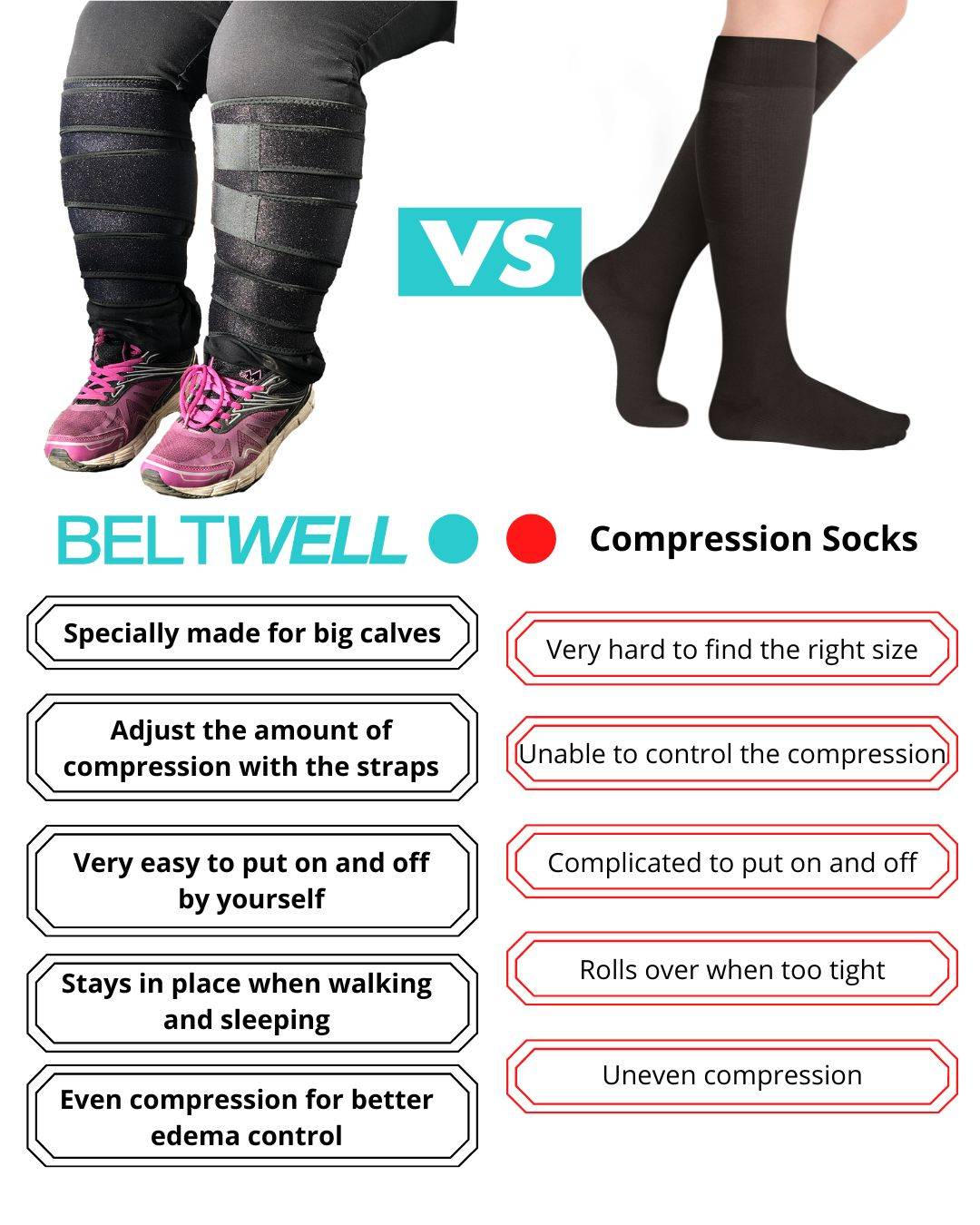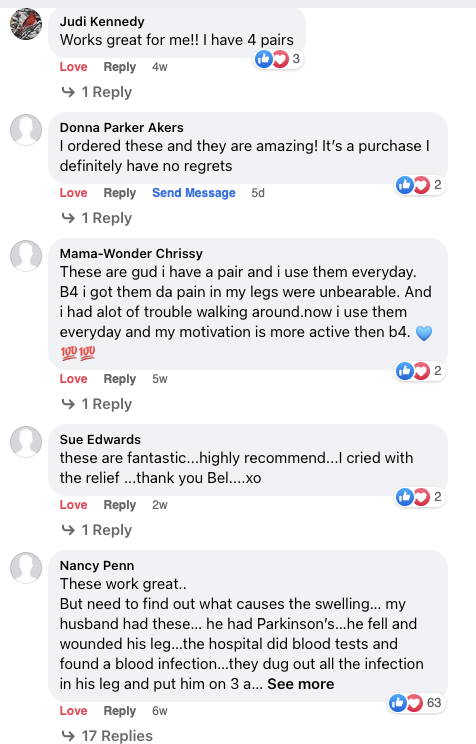 Relieve fatigue in your legs until bedtime so you can do more and function normally during the day
Our amazing calf wrap improves circulation in your swollen legs that will give your legs new life. This allows you to function at your best.

No more heaviness and fatigue in your legs that will prevent you from doing the things you like do to like going for a walk in the woods or keep up with your daily shores.

Your legs will feel lighter and gives you a sense of freedom which means that you will feel more productive and active.

It's literally like an "off" switch for leg pain and fatigue.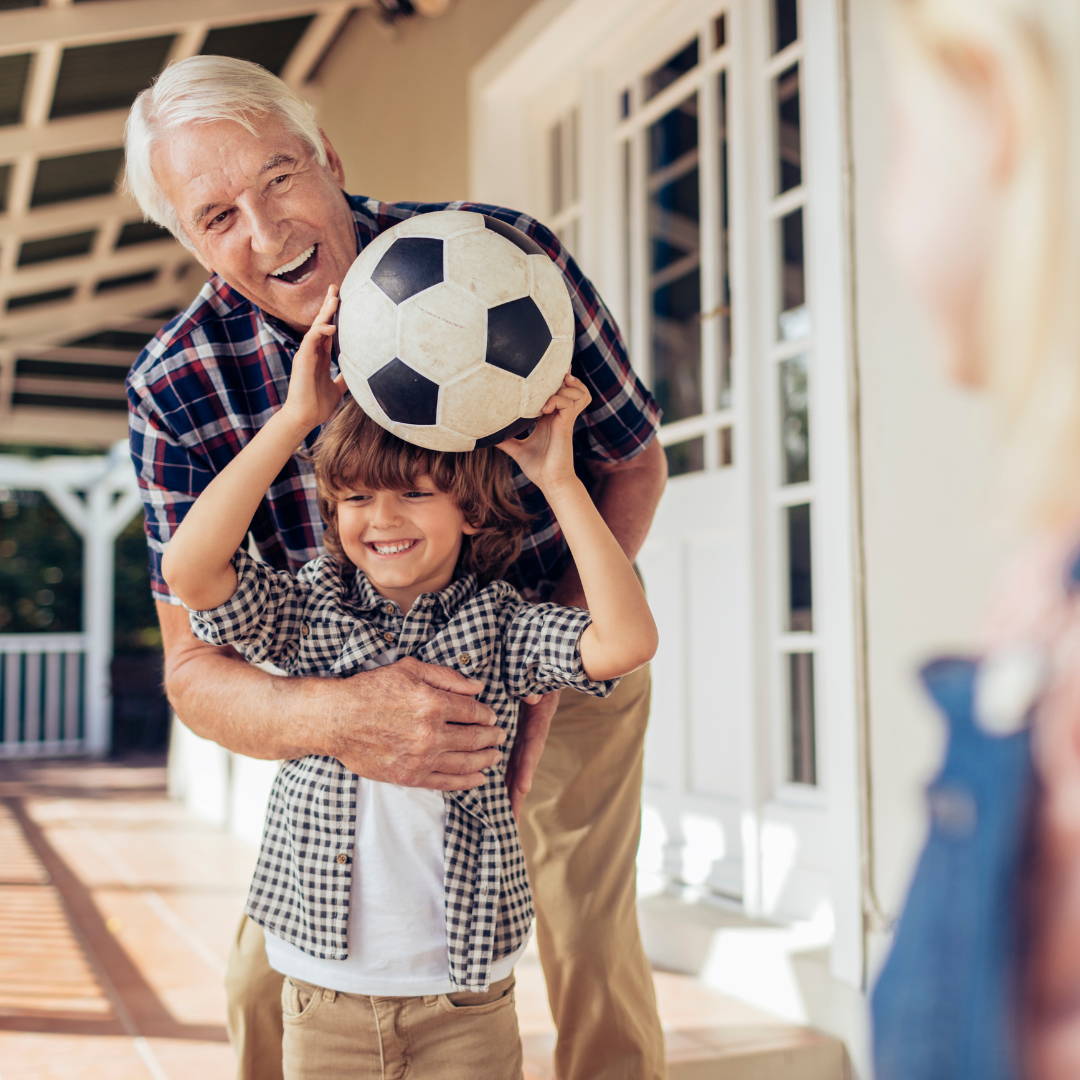 Build better memories with your loved ones by giving your legs more mobility
Freedom of movement allows you to walk more with less discomfort which gives you more motivation to do more in life.

Once you put the Beltwell wrap on your legs, you will feel a sense of freedom because of the improved circulation and pain management. This allows you to feel like the best version of yourself.

You'll have more energy and more comfort every single day and this makes it more exciting and fun to build better memories with your loved ones.

We all want our family and close friends to know and remember us as the best version of ourselves and that's exactly what the Beltwell Edema wrap does. It gives you more life to do more!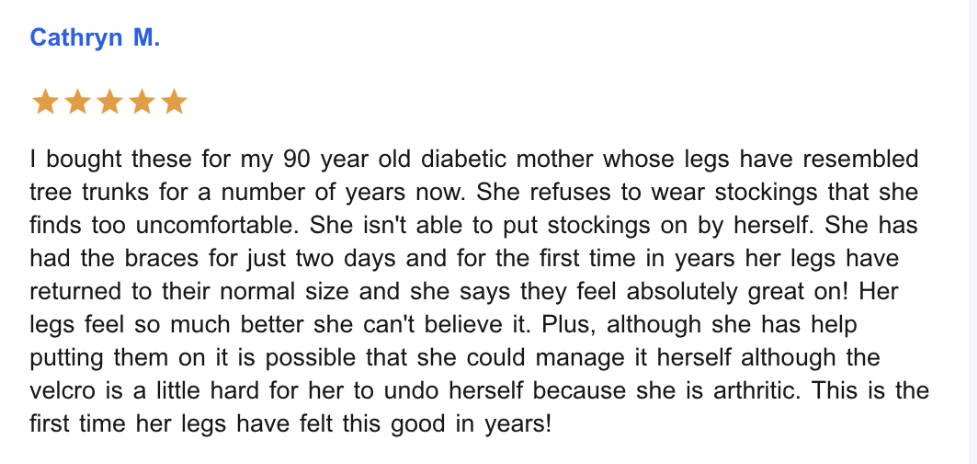 Wake up with less swelling in your legs when using the Beltwell wrap at night
Wearing the Beltwell wraps at night gives your swollen legs mild pressure which helps alleviate swelling, muscle discomfort and muscle cramps.

This means that you won't wake up with awful leg cramps at night because of the improved blood flow in your muscles while you are sleeping.

And the best of it all is that you'll wake up with less swelling meaning that your legs won't feel heavy when taking the first steps out of bed.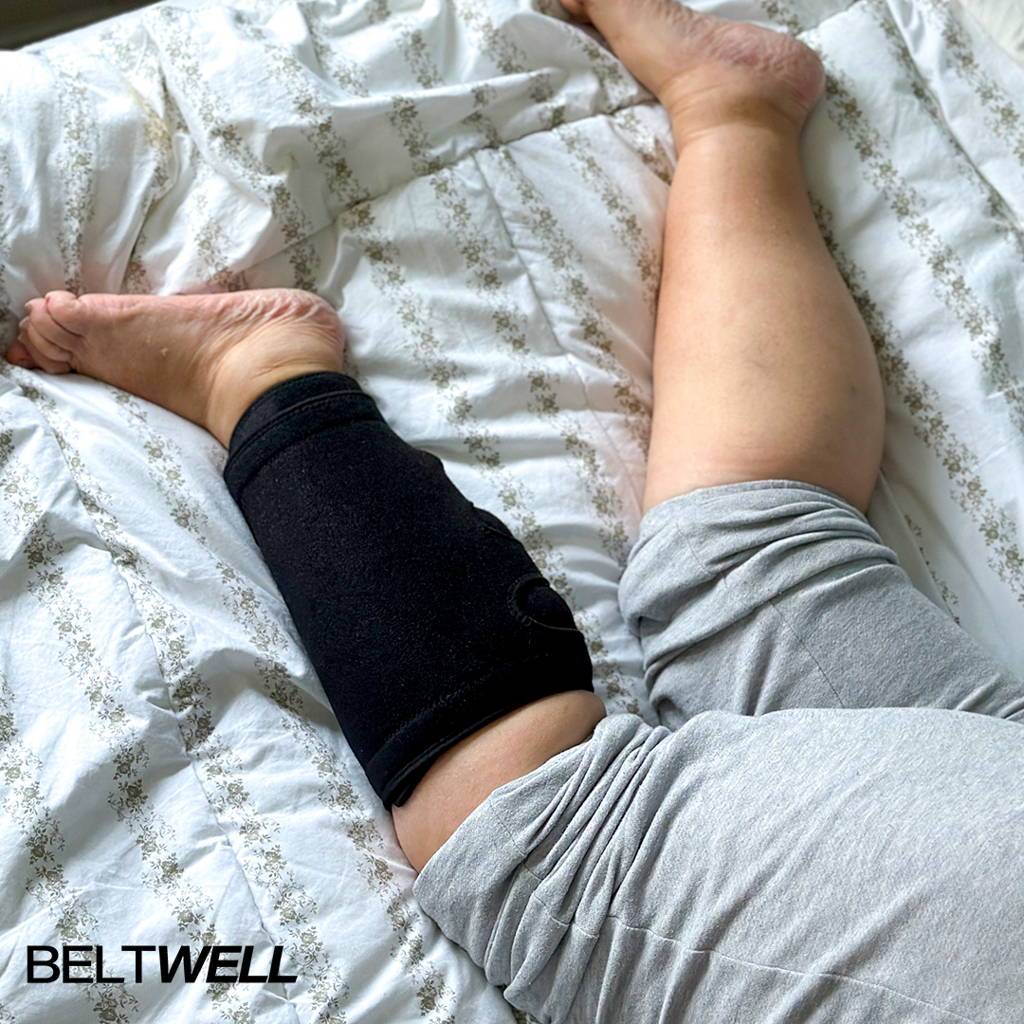 A Review from a customer saying that our calf wrap was better than $500 USD custom made compression socks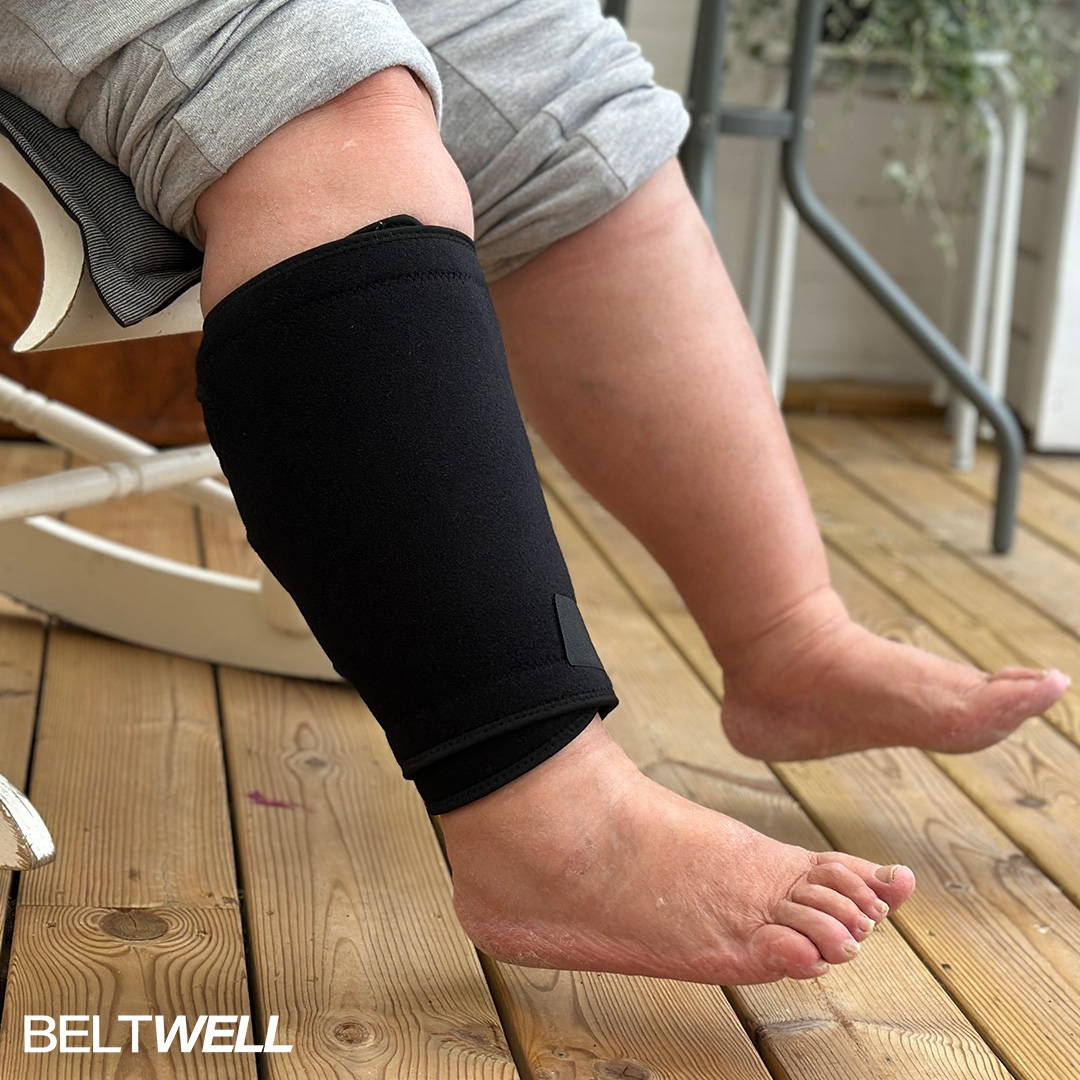 The Beltwell Calf Wrap makes walking easier which burns more calories and helps with weight control
The Beltwell calf wrap makes it easier to walk around which instantly helps you burn more calories. This makes it easier to get some physical activity and helps you control your weight naturally.

Walking around more will make your help you control your blood pressure and lower cholesterol naturally which means that you'll be here longer for your loved ones.

When you are able to walk around more by using the Beltwell Calf Wrap, you will feel like you did 20 years ago because you will have more energy and feel healthier.
Get around more easily like normal people without being home bound due to lack of freedom of movement
One of the best benefits of our plus-size edema wrap is that it helps large people get back up on their feet so they can walk more freely without being forced to be homebound.


Swelling in the legs that cause heaviness and leg pain makes it extremely hard to move around and that's exactly what the incredible Beltwell calf wrap does.

It gives your legs new life, support, confidence, and freedom of movement that helps you stand on your legs more and walk further. Just imagine the feeling of being able to go shopping, play with your grandkids, and feel that you can get around more like a normal person.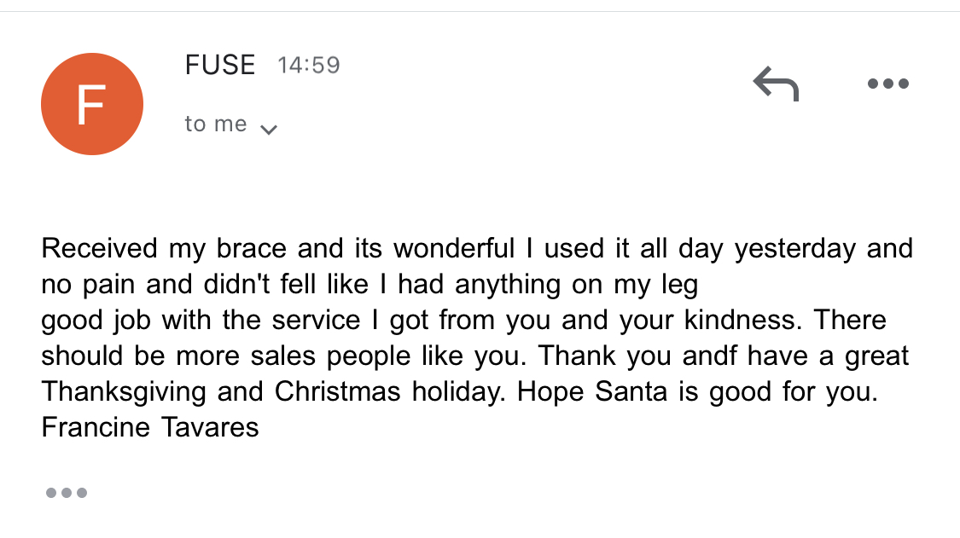 Keep blood circulation high and improves joint flexibility for people with arthritic joints
The Beltwell wrap works perfectly for people with arthritic knees and ankles because it boosts up blood flow naturally. This is extremely good for joint pain, stiffness, and Edema from arthritis.

The wrap keeps the legs warm during the day or night that makes moving around easier and improves mobility in your arthritic joints so you can do the things you used to do.

The wrap is used below the knees but improves circulation in the whole leg. This is one of the most natural ways to improve blood flow for people with arthritic joints.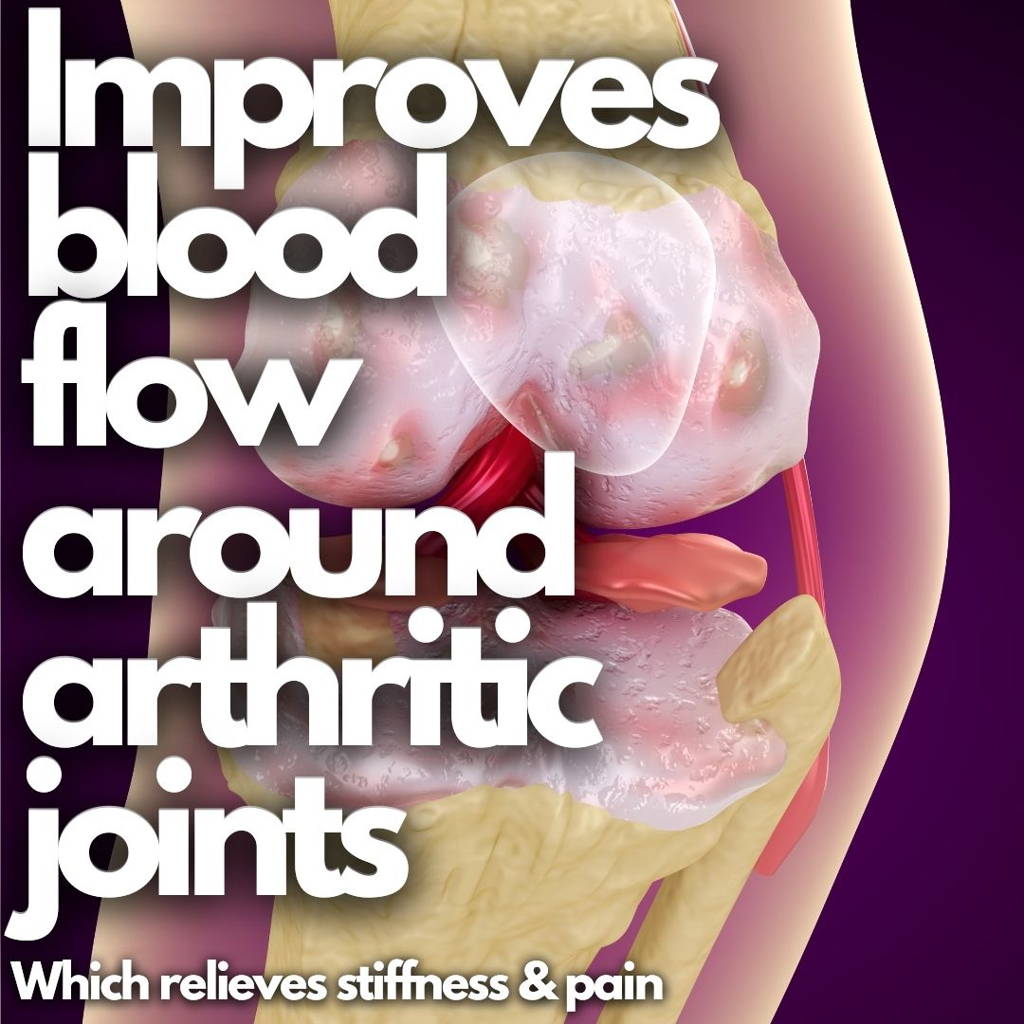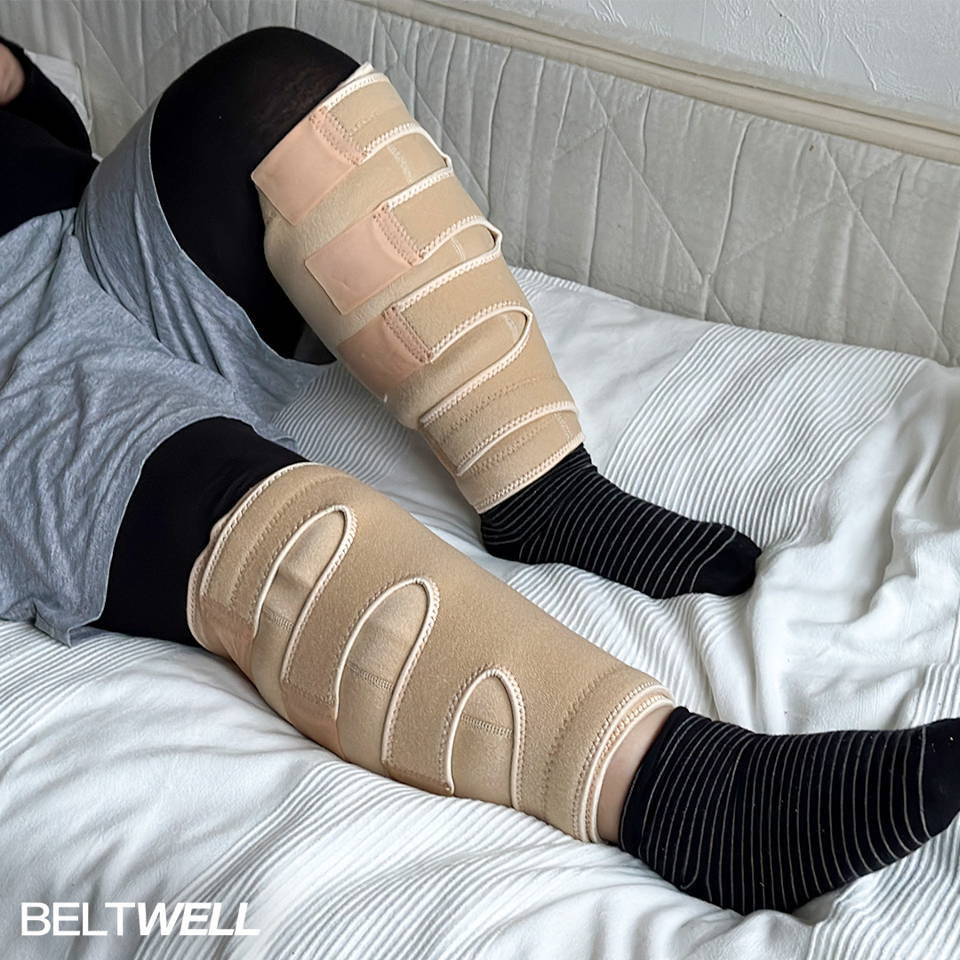 Cold feet from bad circulation
Click "Add To Cart" to control swelling fast and get a FREE E-book guide with your brace that will help you get more out of the Beltwell Brace!


Guide value $30 (FREE)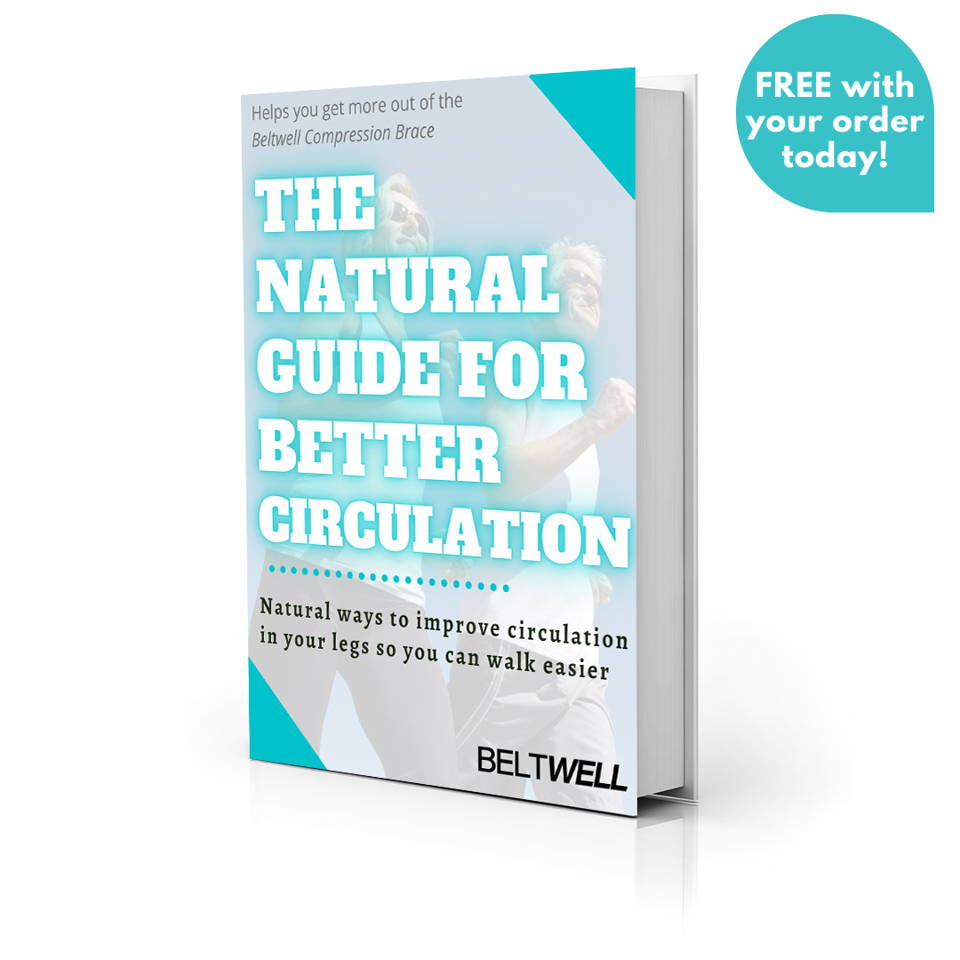 Our Iron-Clad Risk-Free
60 Day Money Back Guarantee

It works or we won't get paid
We are so confident in our compression brace for circulation issues that if you are not happy with your order, we will give you a full refund meaning that we are taking all of the risk away from you. You have absolutely nothing to lose because if it doesn't help with your legs pain, circulation, and swelling, we will give you a refund.

We are extremely confident that you will feel the relief you are dreaming about and that's why we have such a bold guarantee.
Frequently Asked Questions
Our compression calf wrap is Latex FREE. No latex.
Can I wear it under my pants too?
Yes! Without any problems at all.
What material is the brace?
Material:
(70%) Neoprene
(20%) Nylon
(10%) Polyester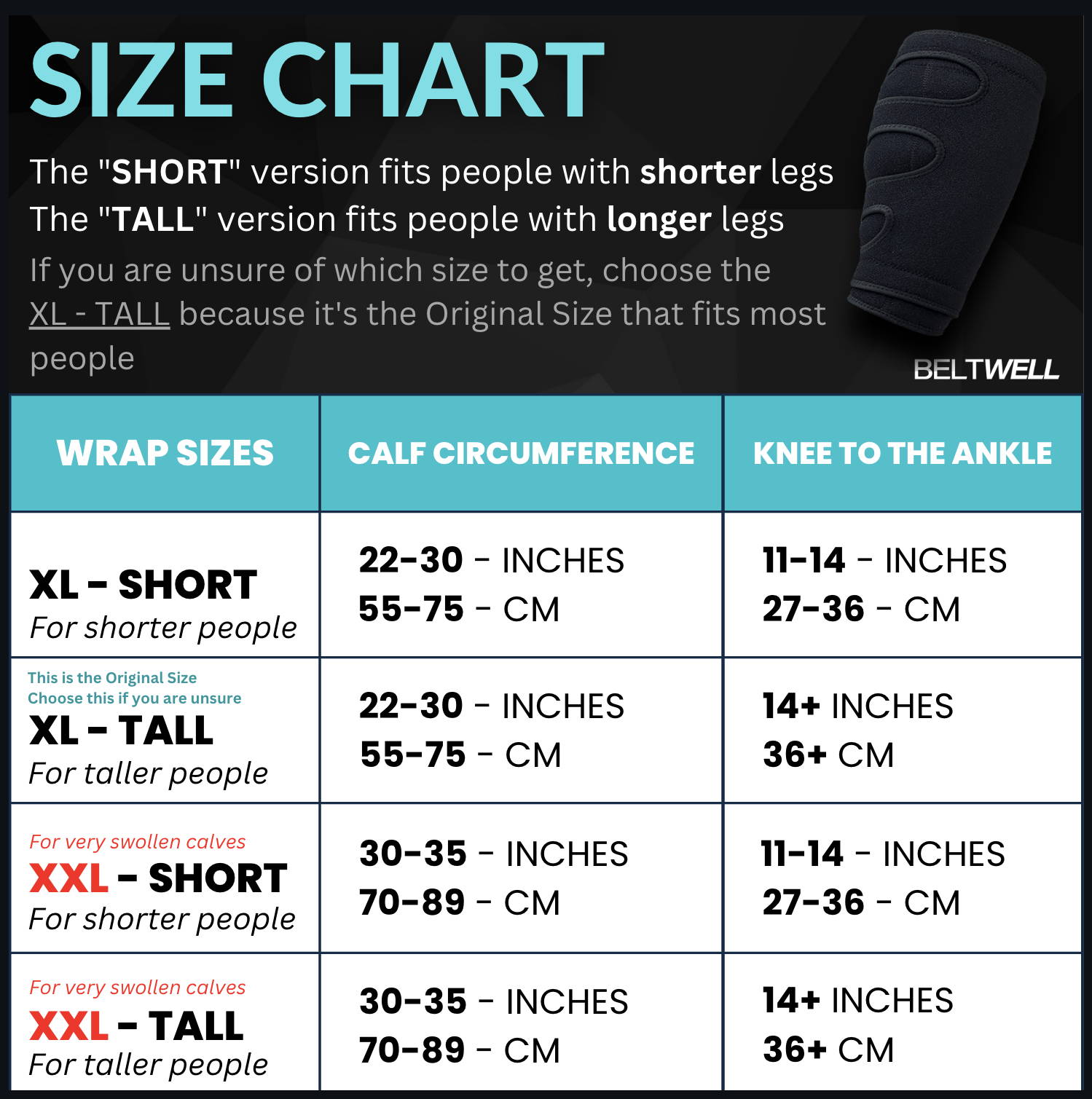 Does the package include 1 piece or 1 pair?
The package includes 1 piece (1 brace) but we currently have a sale that gives you a 10% EXTRA off when ordering 2 braces. If you buy 4 braces (2 pairs), you will get 15% OFF.
Will these fit my thick calves?
Yes. It's specially made for thick swollen legs.
Will it move down when walk?
No. We made the wrap anti-slip by adding rubber around the whole brace. It will stay in place.
Can I wear it while sleeping?
Yes! But we recommend you to have it not as tight at night compared to when you are being active.
We have a very strong 60-day money-back guarantee that states that if you don't like it, we will give you a full refund. No questions asked.
We are a registered company from Sweden and that's where our headquarters are located. We have multiple warehouses around the world and the warehouse that is the closest to your address, will be the warehouse we send the Beltwell brace from.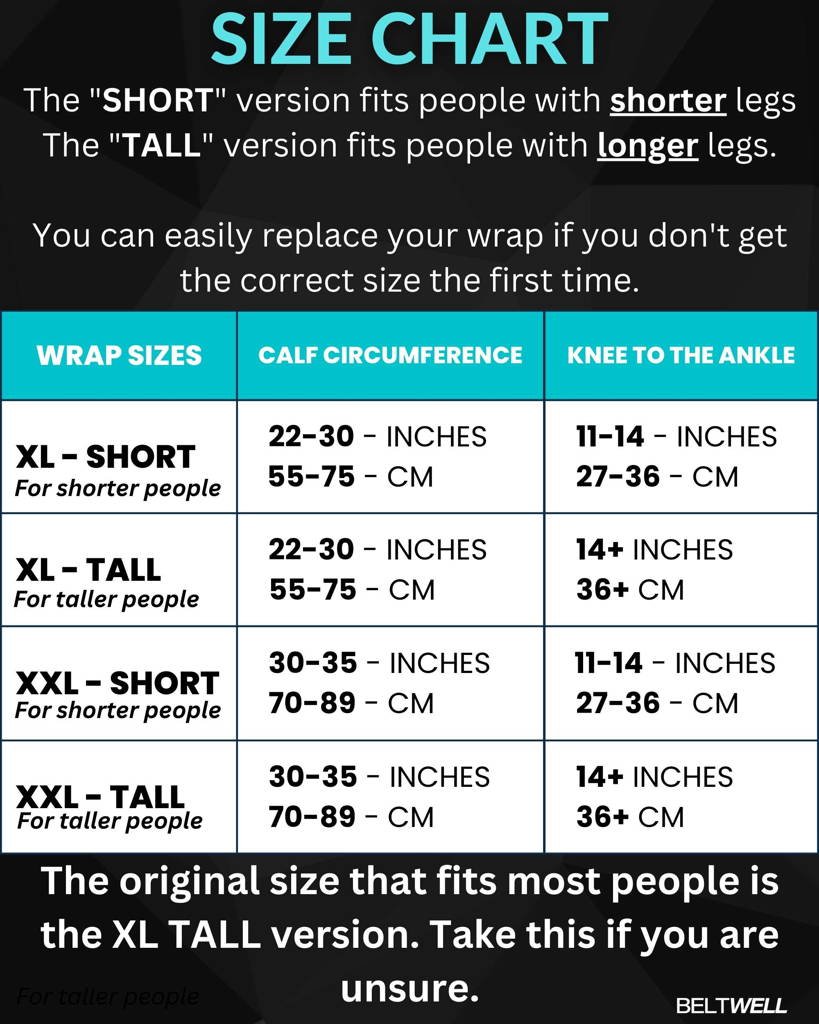 Spend some money now to save thousands later
If you decide to not try the Beltwell wrap, you may make your swelling problems in your legs even worse which will cost you money, time, energy, and your health later. It's a small price to pay for a life free from leg pain and heaviness in your legs that allows you to function more like a normal person with no heaviness and leg pain that robs you our of your freedom.

Just imagine how amazing it would feel if you could lower the swelling in your legs and ankles with our brace so you don't need to pay thousands of dollars later on expensive doctor visits and custom made wrap that are not better than our Beltwell Edema Wrap.

You have absolutely nothing to lose because if you don't like the wrap, you will get all of your money back within 60 days. If it doesn't work, we won't get paid.
Don't take our word for it.

See what our customers are saying!